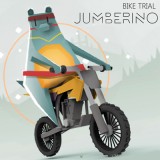 Bike Trial Jumberino
Would you like to drive a bike a little? Then step on the juice and drive it like professional. Do you think that it is so easy? Well, then just try it and show us who is the best one! Use arrows to move and we will be proud of you. Vanquish the game.
5.0
/
5.0
-
1
Users reviews
2015-05-15 05:36:30
785
OS: Desktop
Instruction : Use Mouse/Keyboard to play.