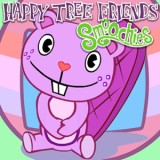 Happy Tree Friends Smoochies
This time you are going to send different cards and you will see what could happen! Just use all the skills and be sure that you will like it... or, well, there is no time and you must play this game and send these strange cards. Have fun!
0.0
/
5.0
-
0
Users reviews
2015-07-24 01:40:27
2439
OS: Desktop
Instruction : Use Mouse/keyboard to play.